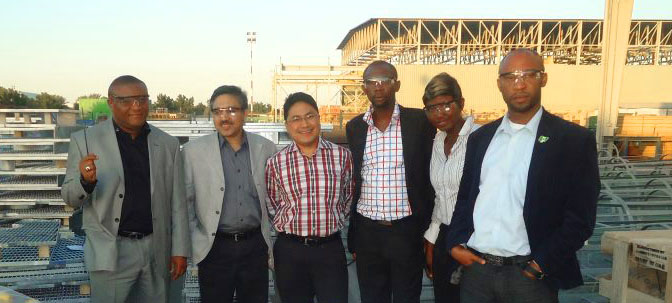 Kemtech Engineering Services Limited is a limited liability company (RC260779) with the head office at 3 – 4 Akai Nyoho Street, Off RCC Road, Eket, Akwa Ibom State, Nigeria.
The company is an Engineering, Maintenance and Operations organization doing business in the Oil and Gas sector as its core sector of operation while also providing similar services to the government. In addition, we also carry out Manpower and Training Consultancy Services with a tract record of high performance. Our open fabrication yard and covered workshops are located in Eket, Port Harcourt and Lagos.
The company's professional career objective is to pursue and develop a result oriented program that will leave a decent tract record in the Oil and Gas industry as an EPIC services provider.

Kemtech Engineering Services Limited operates a close-knit organizational structure with responsibilities divided into sub departments and units. The Chairman/Chief Executive Officer is the head of the company reporting to the Board of Directors.
Authority commensurate with responsibilities is delegated down the line to Managers who also double as cost centre controllers. Approval authorities for all aspects of our company's operations are specified in the "Limits of Administrative and Financial Authorities (LAFA)."
Kemtech Engineering Services Limited employs highly skilled and experienced engineers, professional management staff and technologists with several years of experience in Engineering& Consultancy Services. Since we commenced business, our human, material and technical capabilities have been consolidated by the full support of our technical partners.
Our company aims to be good neighbours, acting in a responsible manner towards the safety and protection of the natural environment. We have always demonstrated a high degree of responsibility for the safety and welfare of our asset and work force. Regular reviews are made of our operating practices and expert independent of third party audits conducted to ensure our compliance with all acceptable safety standards.
Kemtech Engineering Services Limited recognizes the fact that to succeed in today's business environment depends on the ability to provide reliable quality engineering, keeping to schedules and competitive pricing.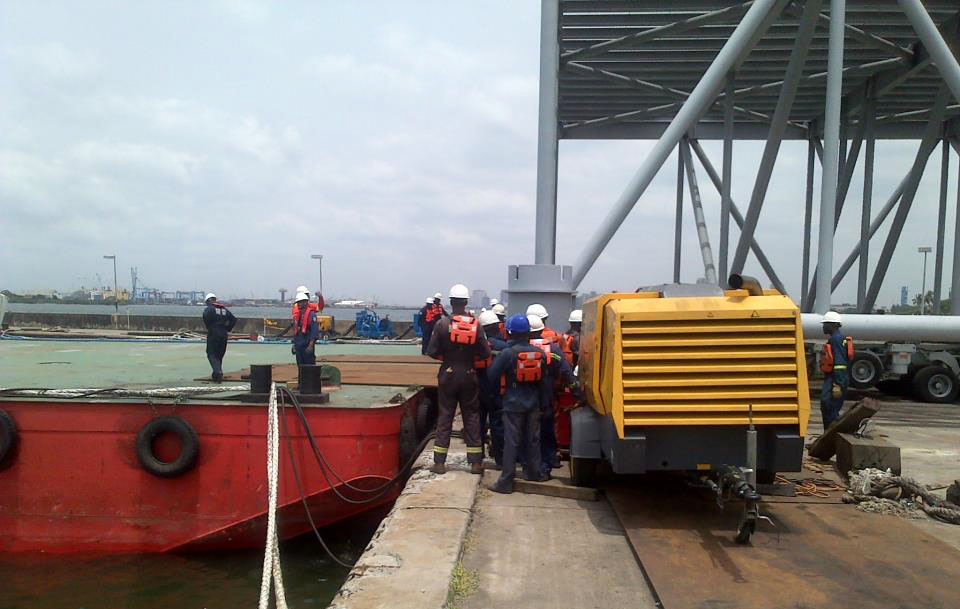 In view of this, our quality control unit is manned by well-trained engineers to check procedures, equipment and personnel and ensure that they are compatible with acceptable standards of practice, operational conditions and targets.
 We maintain sufficient policies on insurance covering automotive accidents, occupational accidents, illnesses and death and claims that may be asserted by our employees as well as public liability insurance covering claims which may be asserted by members of the public and any other third party in carrying out the services pursuant to the contract.
Sufficient quantities and variety of tools and heavy equipment are provided and maintained by our technical crew at all our work locations to ensure optimum performance. We also join synergy with other organisations to meet the demands of our clients.
Kemtech Engineering Services Limited has a very solid finance and asset base to compete favourably as one of the fastest growing service companies in Nigeria.
Our multidisciplinary portfolio of specializations includes Insulation, civil and structure, electromechanical; process and piping, and industrial development.
KESL is dedicated to Total Quality. Its Quality Assurance and Audit Department reports directly to the Company Directors. This secures the highest desirable standards throughout all KESL assignments during various projects' phases. KESL Quality Assurance System also applied for ISO Certification.
KESL harnesses the adept expertise and talent by their permanent full-time individuals. Our unique brand of engineers have the capacity to deliver almost the full range of professional engineering services. Those encompass project identification, pre-feasibility/feasibility studies, properties and site appraisals, site selection, design and detailed engineering, Insulation management and supervision, procurement, inspection, quality control, and personnel training etc.